Virtual firewalls to the masses via mobile AR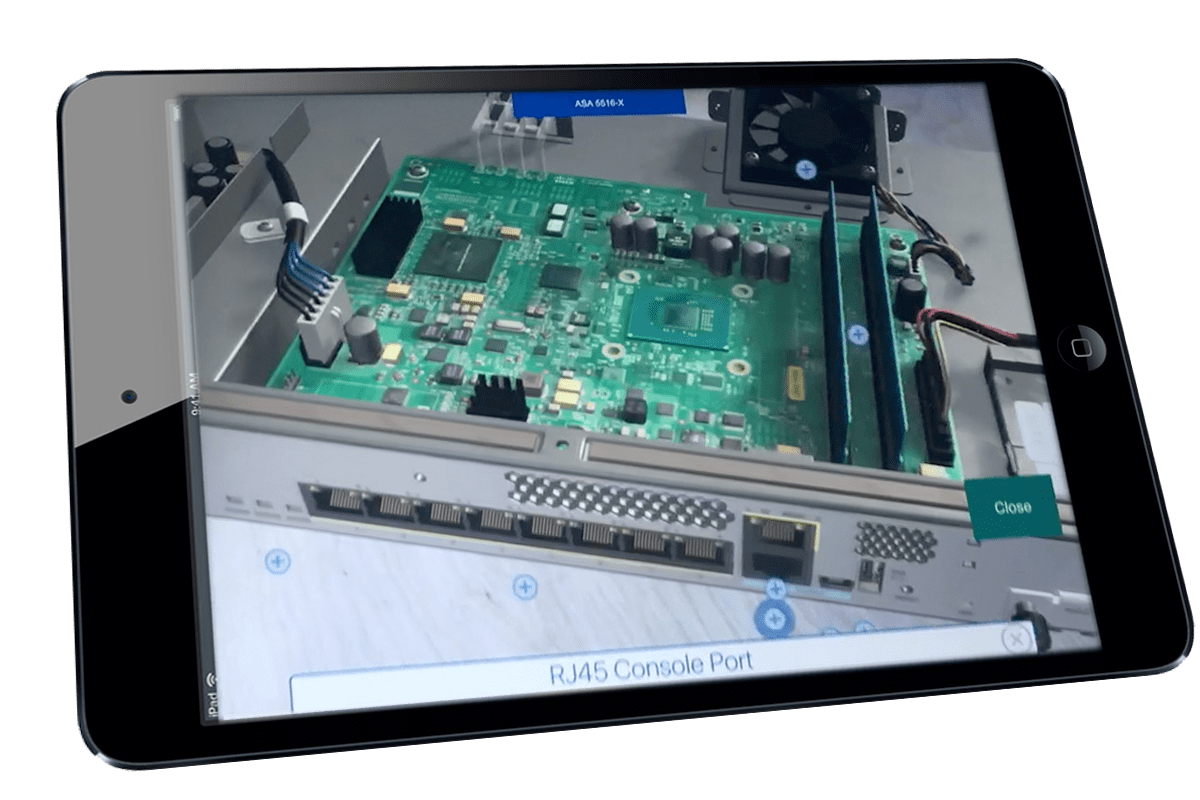 This iOS and Android ready AR app allows users to peer into the hardware of Cisco's firewall devices.
The photo-realistic rendering helps the users understand how components of the device work together to optimize the efficiency and efficacy of the product.
Utilizing the 3D models created for the associated virtual reality app, interactive app and marketing videos, we easily converted those assets into the AR environment.
The user can place the virtual product anywhere in space using an AR ready mobile device. Then they can begin to walk around the real scale product and investigate external ports, internal components and supporting feature sets.
Multiple virtual products can be viewed by anyone with a relatively new iOS or Android mobile device, allowing for scale and reach needed for an effective marketing campaign and a health ROI.
Project
Cisco Firewall AR App

What We Did
3D Modeling, Texturing, WebGL Development, UI, UX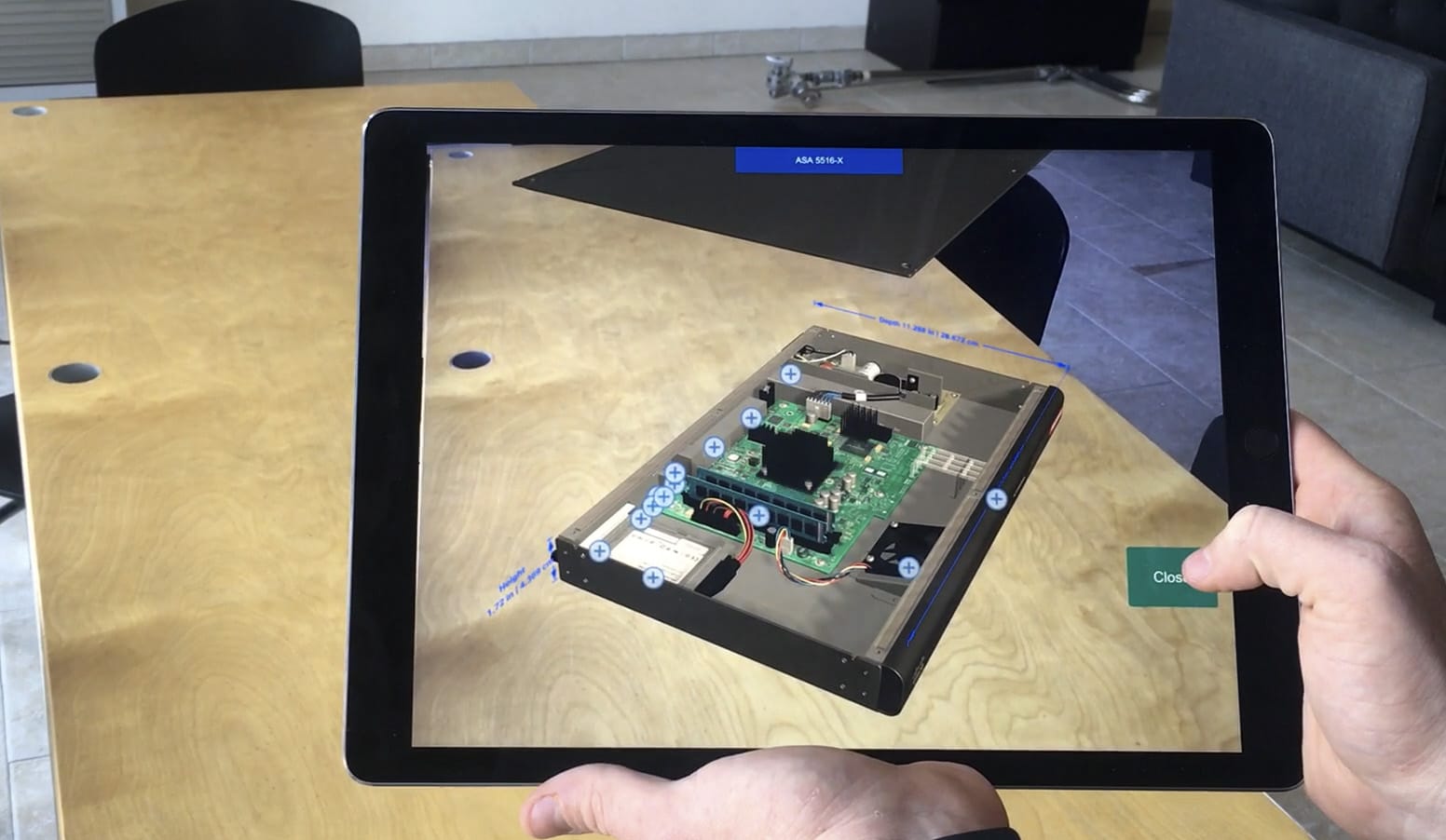 Virtually Real Product Demos

Photo-realistic Product Tour
Seeing the components of a firewall in ultra-realistic detail helps the user understand the feature set and benefits of the product. The virtual product is displayed at a 1-to-1 ratio so you are viewing it at its actual side. As you move closer to the product the individual elements become clearer and more defined. The ability to fly around and zoom right into a physical device without it actually being in the room extends your audience reach and marketing capabilities.
Multi-layered Interaction
Designed to Inform, Educate and Engage
Buttons overlaid on the virtual models allow for further investigation into the components of each firewall device. Buttons can lead to other media such as videos and websites to direct the user further into the buying cycle.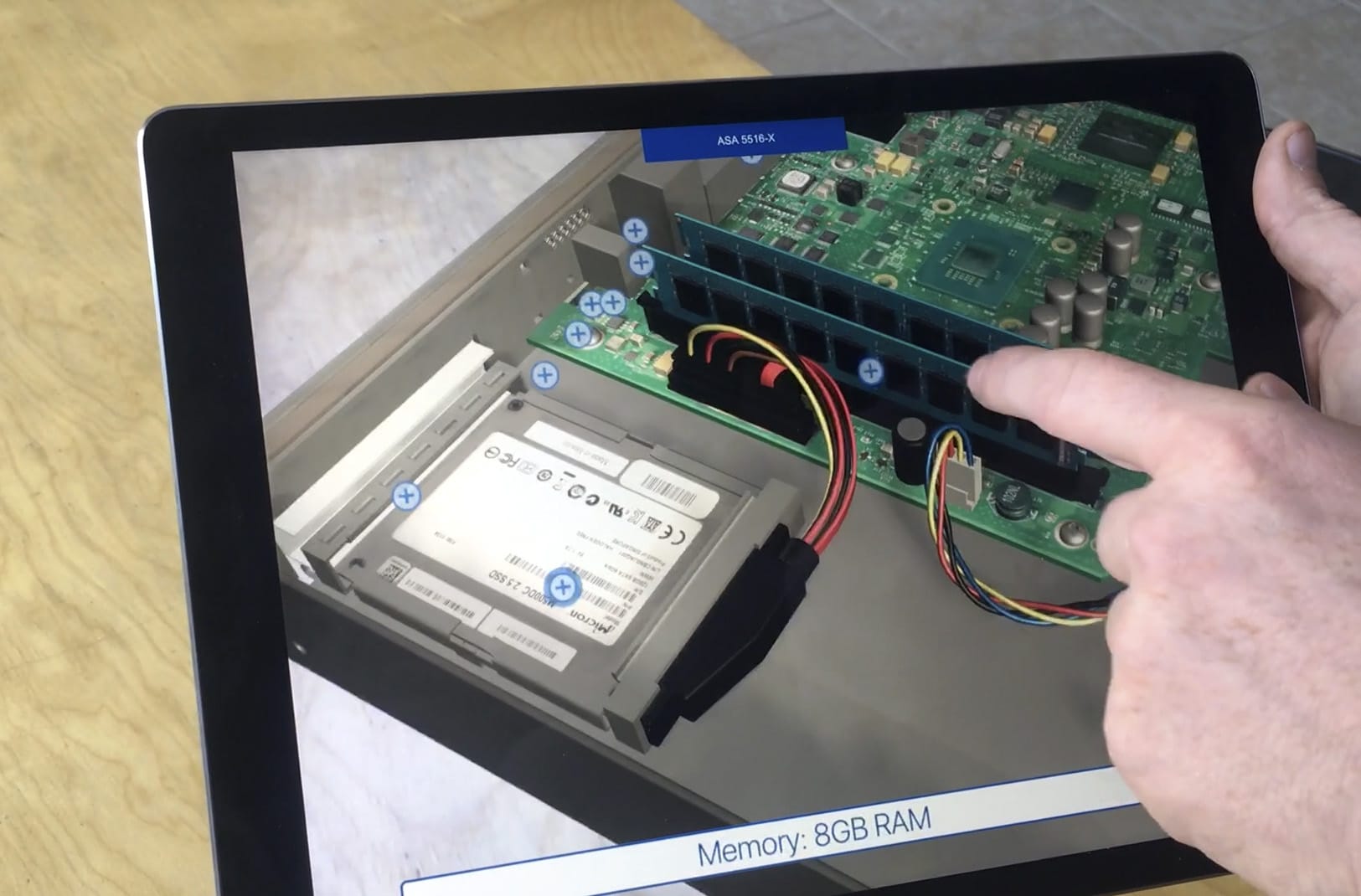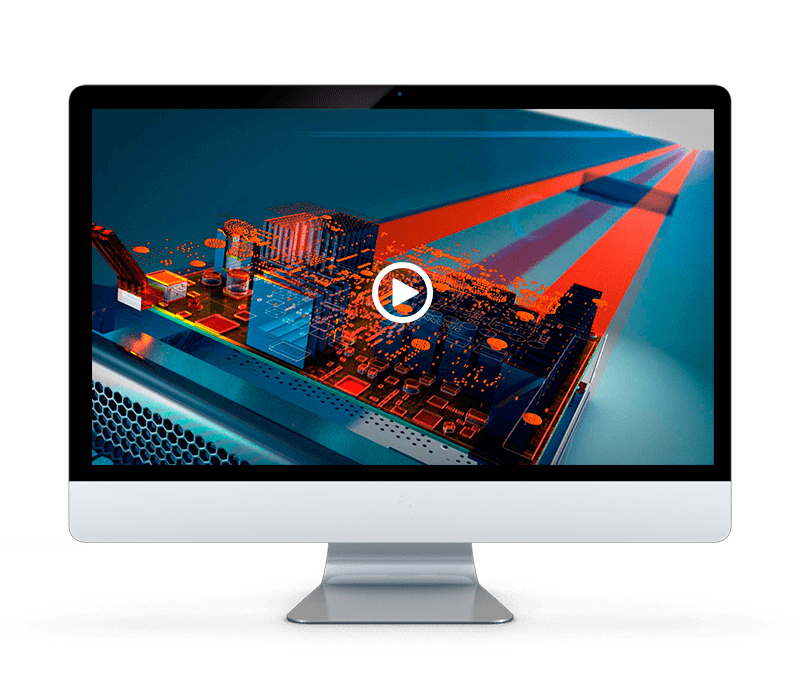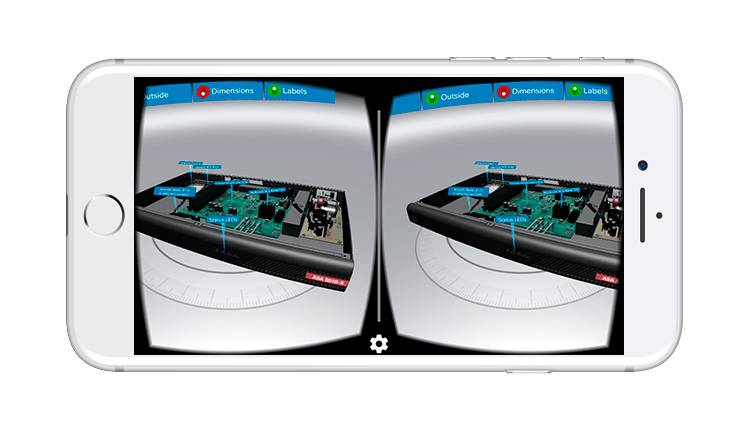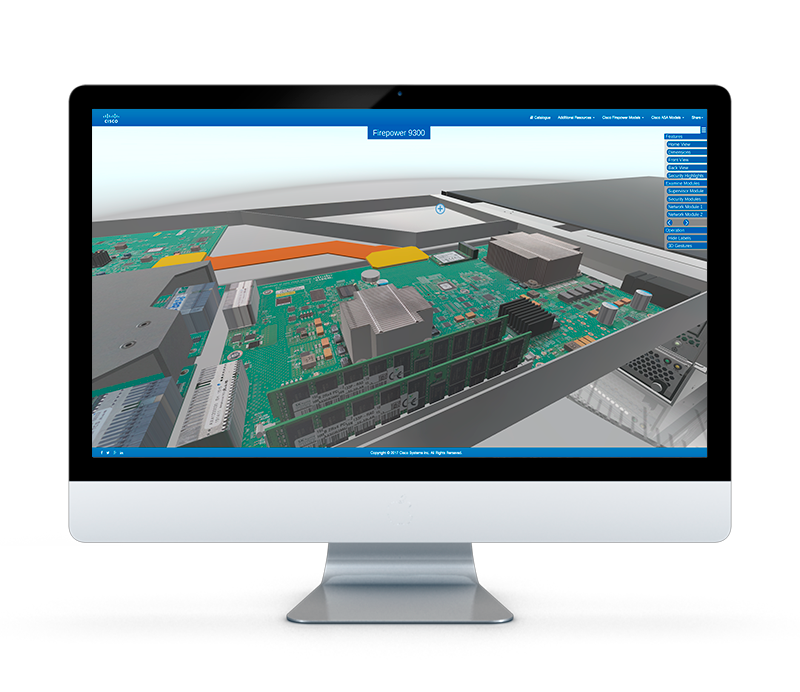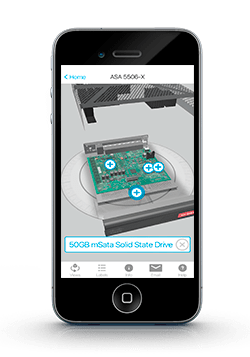 Build Once- Use Everywhere

Cisco Firewall Integrated Campaign
The benefit to integrated marketing campaigns is you design 3D models once to be used over various marketing products and channels.
In addition to the AR app, the firewall models were uses in a virtual reality app, interactive web app and various product marketing videos. The end products were used in email campaigns, newsletters, events, expos, and customer service and sales meetings.
Integrated campaigns allow for consistent brand messaging and design as well as time and budget savings.
Learn more about the benefits of integrated marketing campaigns here:

Benefits of an integrated marketing campaign