Clean Design For Non-Profit Website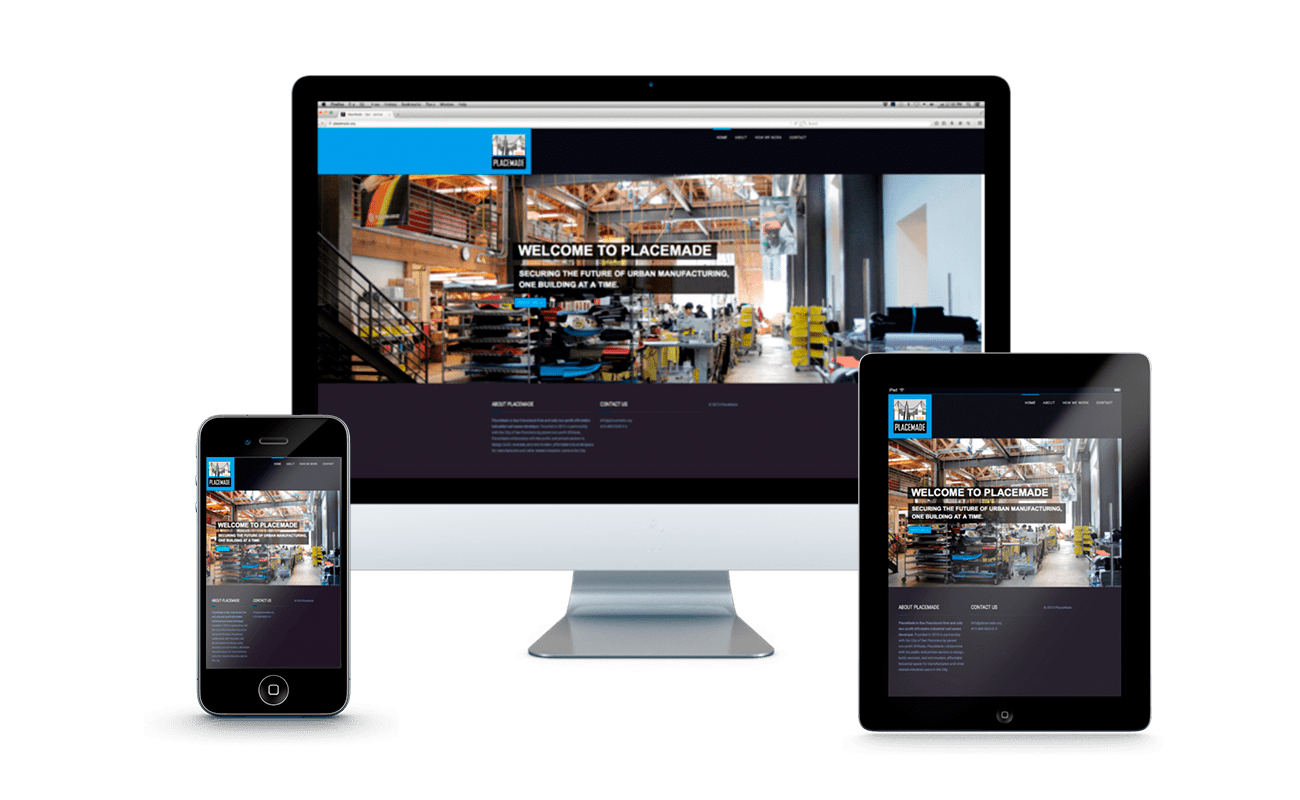 Placemade is a non-profit corporation founded in San Francisco with a mission to provide business acceleration to the industrial real estate and manufacturing sectors of the City. Their mission is to ensure space for urban manufacturers in San Francisco.  They are loosely associated with SFMade, a non-profit corporation supporting local manufacturers.
They approached Neumatic Digital to build out a website for the newly launched initiative. The main objective of the site was to present who they are and what they do for the manufacturing sector and the public as a whole. We designed and built the website with ease of use and ease of administration in mind. We sifted through existing photography owned by the company to capture the right look and feel for the industrial oriented website.
In the end, the main goal was to clearly present their mission and their services to the industries they are supporting: manufacturing and industrial real estate.
Project
PlaceMade Website

What We Did
Website Design & Development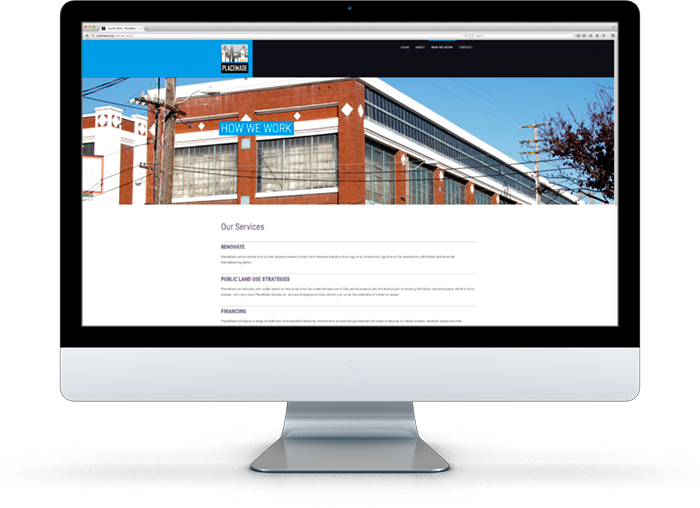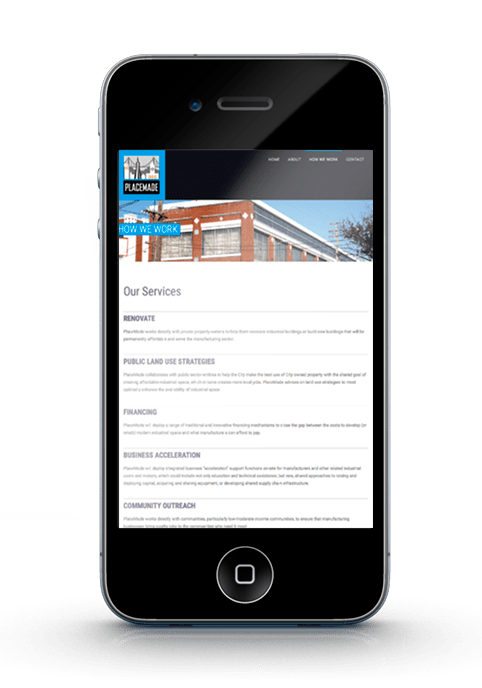 Clean Minimal Design
We wanted to create clean and simple website for PlaceMade.org that would quickly communicate the solutions their non-profit offers. The site is easy to expand upon and will grow as the company builds its portfolio of jobs.