Raven[Ops] Website Design & Development
DevOps for Robotics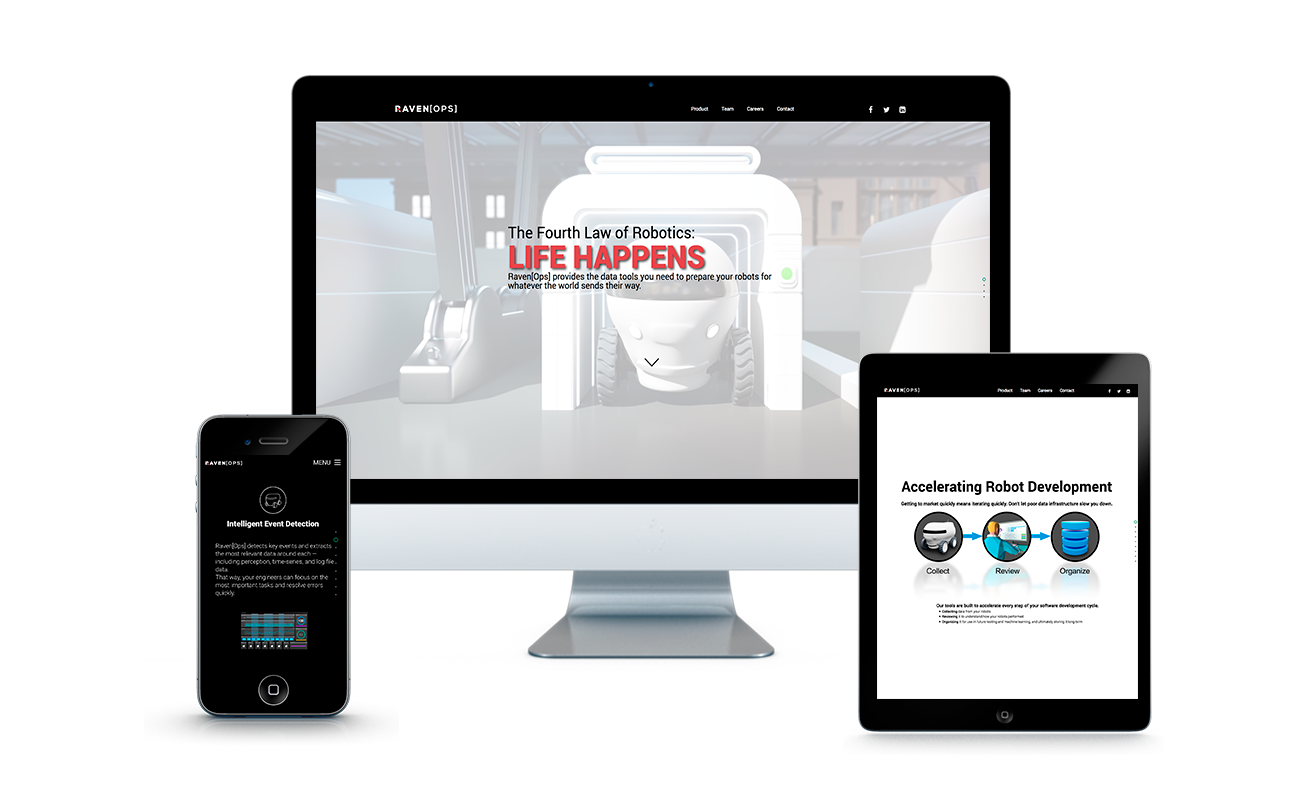 When Raven[Ops] approached us to redevelop their website, they had a simple site with basic information. What they wanted was a robust visually rich website that could tell the story of what they do and who they are. We went about designing and developing a website communicate the benefit that Raven[Ops] provides to robotics development teams.
We started by developing a landing page video that would fill the frame of the homepage and show off the Raven[Ops] product in action. Next we wanted to showcase their software on the product page by using individual video elements for each phase of the development process. As the user scrolls down the product page a new video segment starts to play showing the next phase in the robotic development process.
The website communicates the core benefits of Raven[Ops] software through visually compelling animated regions that bring the product to life.
Visit the Raven[Ops] website
Project
Raven[Ops] Website Design

What We Did
Website Design & Development
Content Design & Creation

See The Website In Action
Original Animated Video Content

Landing Page Animated Video
Essential to the success of the website was the original animated video content we created to visually tell the story of Raven[Ops].
The landing page animated video depicts a real-world example of how Raven[Ops] software would be used in the field by robotics developers.
We modeled a delivery robot as our main character and had him role through a city landscape.
The combination of the city scenes with the user interface animation helps the user understand how the software operates and benefits developers.
Learn more about the Raven[Ops] Animated Video