Symantec Backup Exec 3600 WebGL Microsite
Interactive 3D Product Tour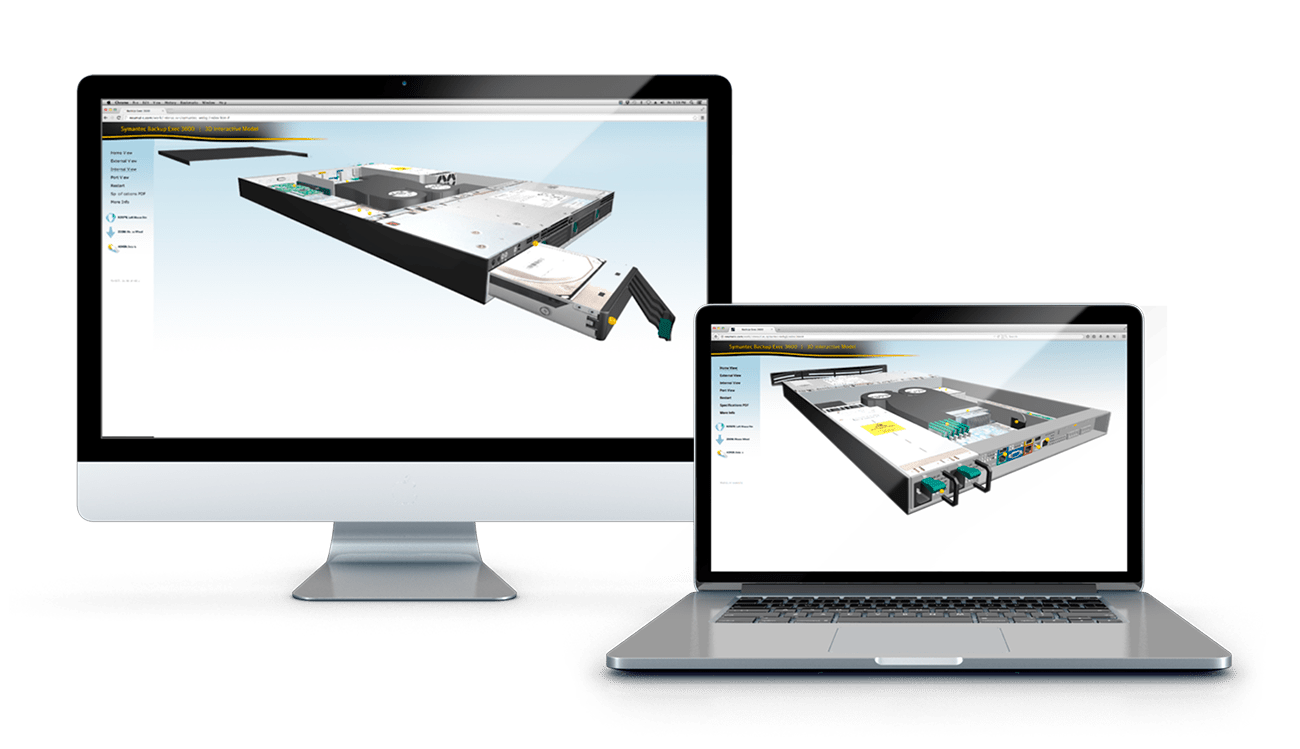 Symantec was launching its first ever hardware device with integrated software & wanted a way to show off the new device to potential clients.
A 3D model was built out to replicate the server, allowing for dramatic camera moves & fly-throughs.
This allowed us to deconstruct the server & emphasize its capabilities one by one on a macro & micro level.
After the success of the North American video launch, the video was adapted to the Polish market for marketing & sales purposes.
An interactive 3D model application was then developed for the Symantec sales team.
Using WebGL & Javascript we created an app that could be used in the field by sales & marketing teams or sent out to potential customers via email campaigns.
The interactivity allowed the user to explore the server & its capabilities, rotating the server & clicking on hot spots to expose more information.
Project
Symantec Backup Exec Interactive App

What We Did
3D Modeling, Texturing, WebGL Development, UI, UX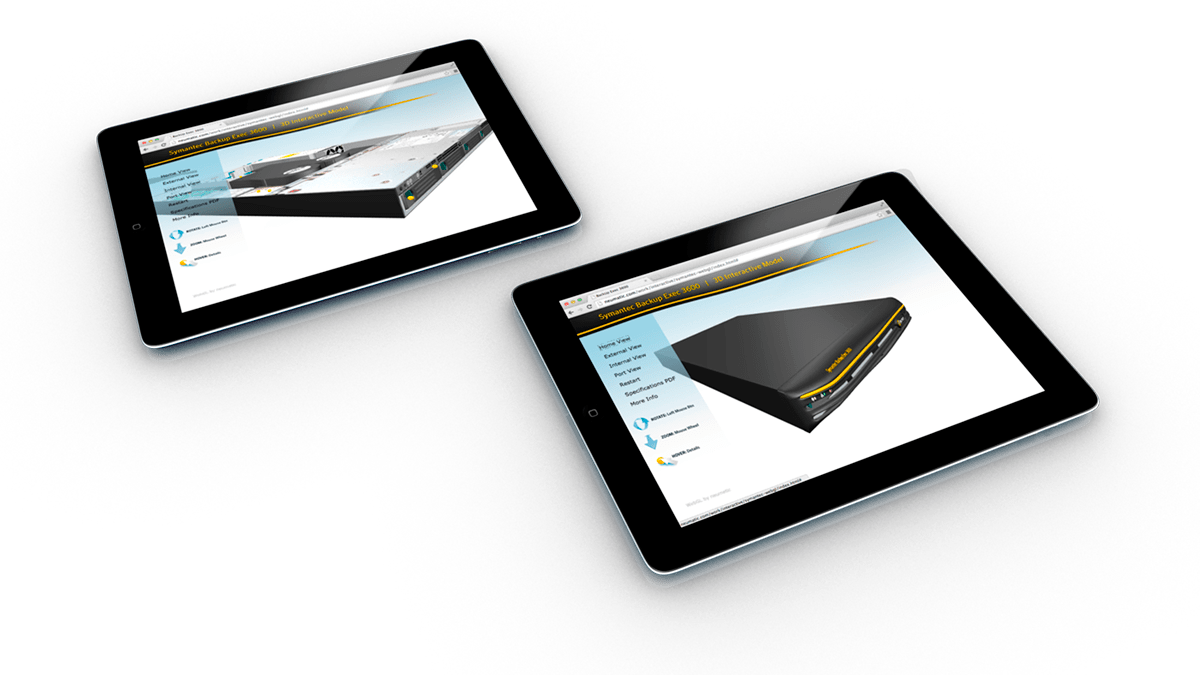 Optimizing User Experience

Developing for WebGL
The Symantec microsite was built using WebGL technology along with HTML5, producing a highly interactive 3D web experience.
For server optimization and load time, objects were created with low polygon meshes like you'd find in gaming environments.
Animation keys were baked into the objects so they could be animated in the webgl environment.
Texture maps for the 3D server elements were optimized for further reduction on load times.
The workflow proved successful in creating a seamless 3D experience that allows the user to zoom into the object, examine internal details of the hardware, and visualize the structural elements of the hardware itself.
UI/UX Design
The design was kept simple to assist the user in discovering the elements of the server.
A menu bar was developed to guide the viewer through various views of the server. We utilized visual keys to prompt the user on how to move the model around in real time and interact with the model. Yellow dots blinked subtly to identify places on the screen for the user to click on and interact with. When hovering over the dots, text prompts appear to guide the user through available interaction.