Wallabe AR Experience: For ARKit and Hololens
Interactive Mobile AR Product Tour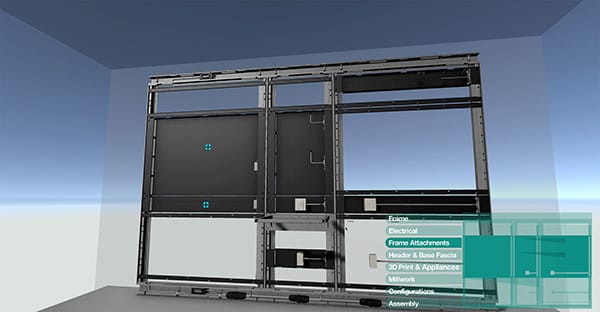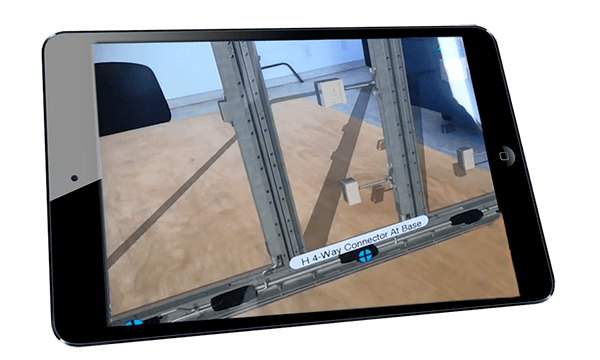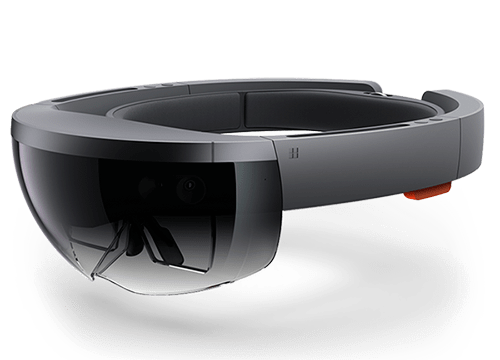 Wallabe is a modular, prefabricated smart wall. To enhance live demos and presentations of the wall, Wallabe commissioned Neumatic to create an Augmented Reality product demo to accompany the physical wall.
We created a Microsoft Hololens and Apple ARKit app to expose the ingenuity built into Wallabe walls. Using AR we were able to expose the internal structure of the wall and allow the user to reconfigure the modular parts of the wall to experiment with potential layout.
With the Hololens the user puts on the headset and sees a 1:1 scale digital overlay of the wall on top of the actual physical demo model.
A virtual menu allows the user to shuffle through various views of the wall and essentially see inside the wall. The user can walk straight up to the wall to focus on a specific element, walk around the model to see it from various angles, all while the digital model remains in place.
To increase interactivity we added hot spot labels positioned in the AR model to call-out specific elements on the structure. When the user hovers over the hotspots a text label pops up to identify the element being viewed.
Project
Wallabe AR & Hololens
Product Tour

What We Did
3D Modeling, Texturing, WebGL Development, UI, UX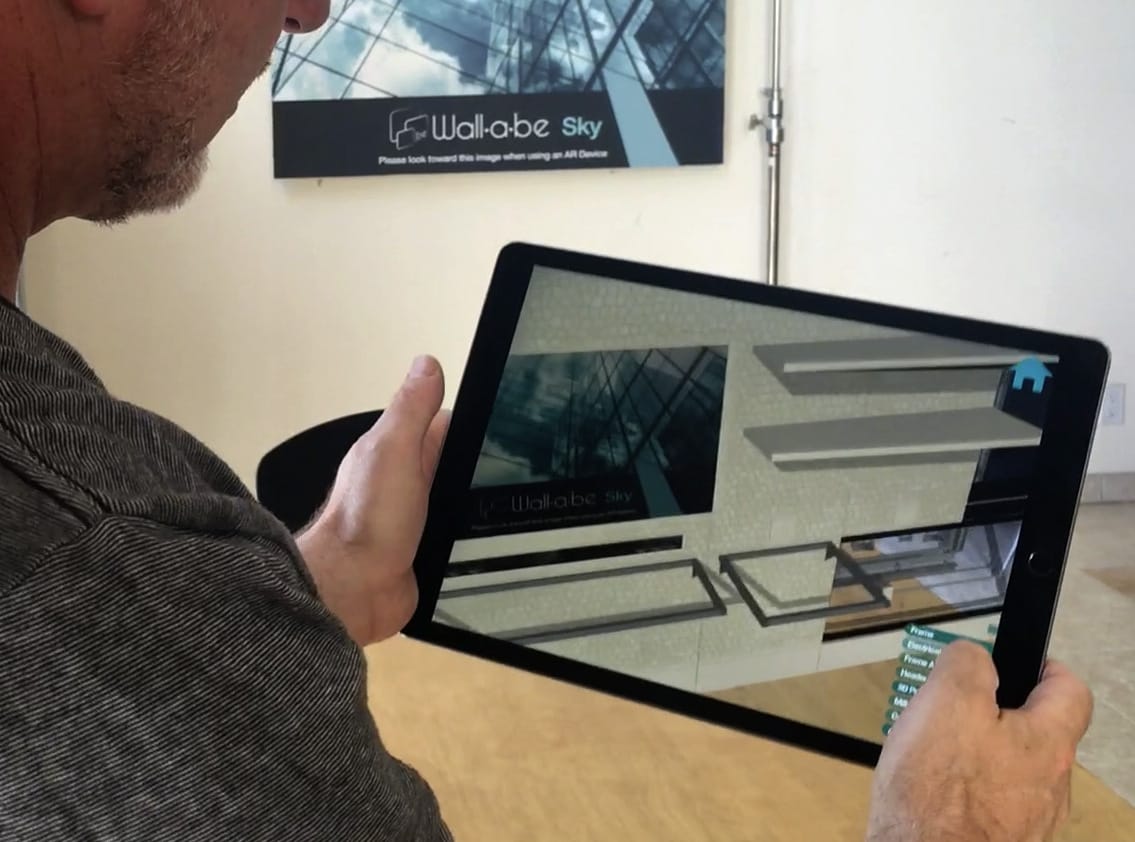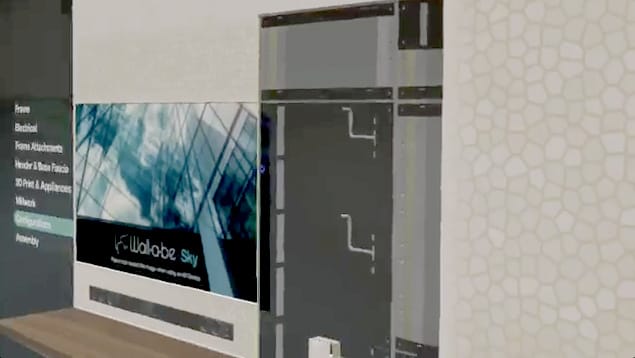 Modeling, Texturing & Lighting

Blending The Real With The Virtual
We took in 3D CAD drawings of the physical wall, optimized them for the AR environment and textured them to look realistic. To playback in real time and respond to the user's movements, it is necessary to limit the size of the physical models without loosing the quality of the image.
We developed shaders and lighting to best display and blend the digital 3D models with the actual physical environment.
The Hololens produces dense digital images. Texturing and lighting were key to making the digital model look real against the physical "real" model.
Using ARKit's capabilities we were able to estimate lighting from the actual environment and affect the intensity of lighting on the 3D virtual model accordingly.
Layers Of Information
Interaction within AR is key to the success of the experience.
Hot spot labels that call out specific elements of the wall are placed throughout the experience so the user can learn more about how it works.
A digital menu is always available so scrolling through the various views is easy and intuitive. You can switch between views of the frame, electrics, millwork, etc. to see right inside the product to a view you could never get in real life.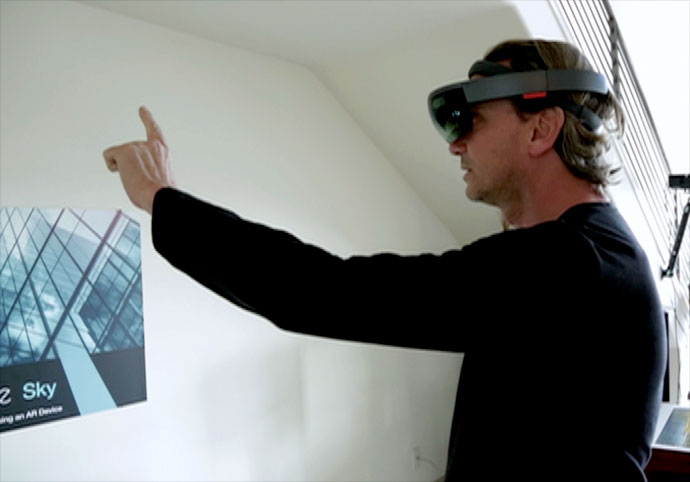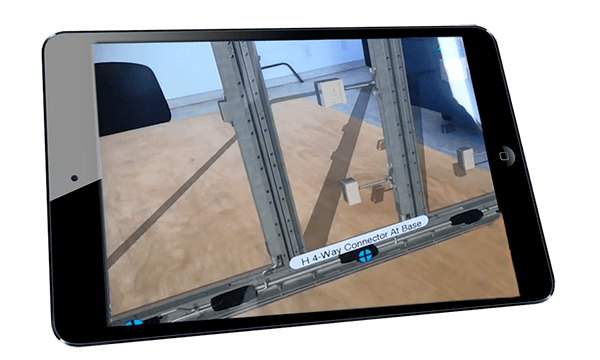 Cross Channel Distribution

Multi-Integrated Campaign
As part of our integrated marketing package, we re-purposed the AR 3D assets to create an additional marketing tool. We created an interactive 3D desktop WebGL application to reach more users. Our clients see substantial cost savings when developing multiple marketing assets such as VR/AR apps, 3D product videos and mobile apps.
Learn more about our Integrated Marketing Packages:
How Integrated Marketing Can Help Your Product Marketing Soar