Symantec Backup Exec 3600 Product Launch Video
Flying Through The Server
Symantec was launching its first ever hardware device with integrated software and wanted a way to show off the new device to potential clients. A 3D model was built out to replicate the server, allowing for dramatic camera moves and fly-throughs.
This allowed us to deconstruct the server and emphasize its capabilities one by one on a macro and micro level.
It was important to show both the inside and outside components of the physical server. We modeled all the exterior casing and all of the internal parts to allow for total control over the depiction and description of the device. We then took elements from the design, such as the long yellow stripe across the front of the server and turned that into a transitional mechanism between sections of the video.
We then designed and implemented a WebGL microsite, a unique way to show off the Backup Exec specifications.
Project
Symantec Backup Exec Launch Video

What We Did
Concept, Script Writing, 3D Modeling/Texturing,
Animation, Motion Graphics, Sound Design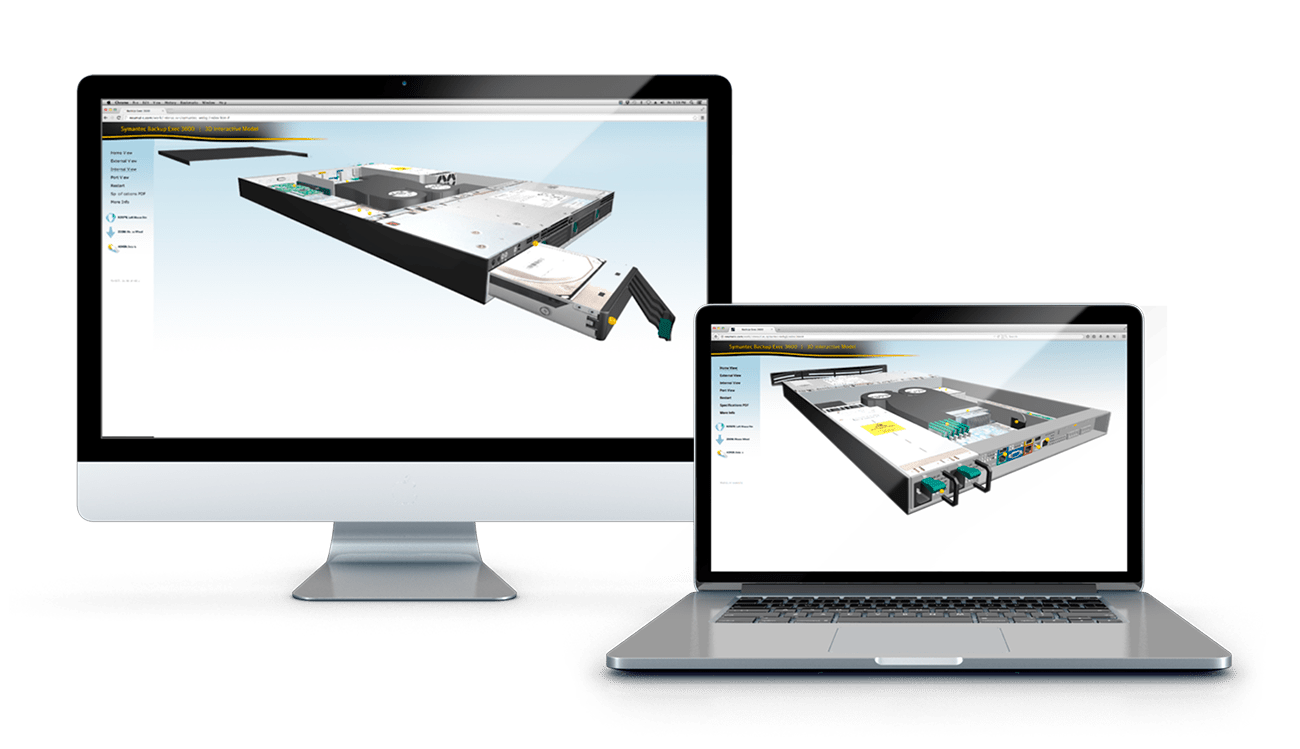 3D WebGL Product Tour
An interactive 3D model application was also developed for the Symantec sales team to guide users through the product.
Using WebGL & Javascript we created an app that could be used in the field by sales & marketing teams or sent out to potential customers via email campaigns.
The interactivity allowed the user to explore the server & its capabilities, rotating the server & clicking on hot spots to expose more information.
Learn more about the 3D WebGL app